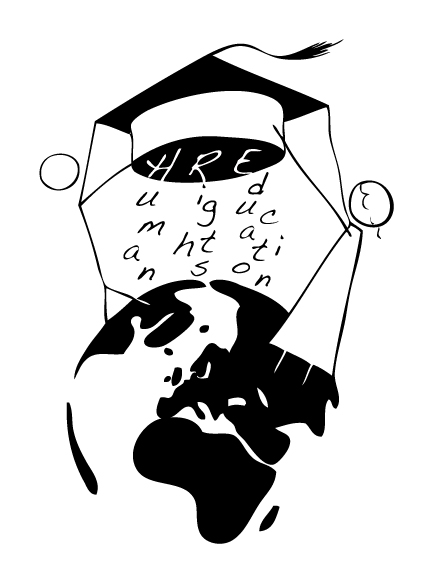 My Tutor is happy to present a new logo of an international running project "
Empowering the Learning - Discovering the Rights
". The logo shows youth (a man and a woman) together holding a symbol of education and knowledge – a mortarboard – out of which the world gets a message: Human Rights Education.
The logo symbolises community, science and education (formal and non-formal) as well as human rights topic synthesis. The logo itself reflects global challenges in area of human rights, youthful energy and ambitions. It also stresses the importance of knowledge and education for the project and for such active youth initiative in area of human rights education. 
We tend to think that this logo will become a continual sign in our and other organisations projects related to human rights education.