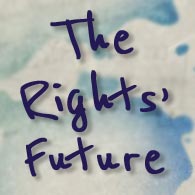 London School of Economics (LSE) professor opens debate through his weekly essay on human rights. 
Conor Gearty, professor of human rights law at the LSE, at an event to launch an innovative new writing project, The Rights' Future.
Each Monday, starting on 11 October, Professor Gearty will post online an essay of 1,500 to 2,000 words dealing with a major aspect of human rights, and inviting anyone to post comments.
On the following Friday, he will produce a revised and perhaps extended version, which hones the arguments, takes account of criticism and incorporates new examples.
These will then be brought together with additional material and published as a book at the LSE's Space for Thought Literary Festival in February 2011.
The project has a number of related aims. Professor Gearty hopes that opening himself to "reasoned engagement" will "enrich and mature my own perspective".